Brag Board
Not all our puppy buyers send pictures of their babies growing up, but we truly enjoy getting photos and updates of those that wish too.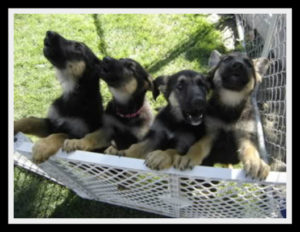 ---
Chauncy, in his home in Tennessee.

From his owner, 12/14/19
Lisa,
Chauncy is gorgeous, funny and so sweet. He's adjusted beautifully and learns easily. Potty trained in less than two days and knows all the basic commands (sit, down, stay, come, touch). We LOVE him and he's happy, happy, happy!
Thanks again
Cindi
He always looks like he's posing!
---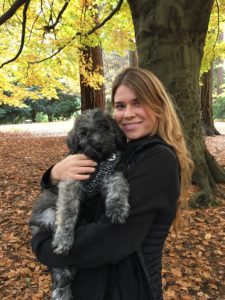 Sam X Tess girl~Fawn Brindle
Sold to  Lisa Bennet  Chimney Valley, Williams Lake, BC. 
11/04/18
"We love this little girl, she managed living in the bustle of the city so well, learned to walk with a harness on a lead. Saw hundreds of people, dogs, cars everywhere. The elevator was down so she had to go up and down 3 floors to get in and out of apartment for each bathroom. She got so good at it, adapting so fast. She cried the first night a few times and was quiet the second night.  We walked past a Wheaton terrier and she got so excited, I think she thought it was Tess. Take care Lisa, thanks again."
---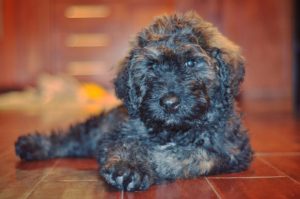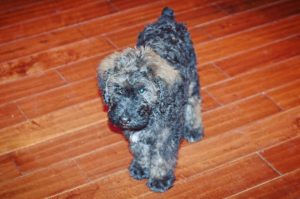 Sam X Tess Brindle Boy. 2018- Sold to Jory Anderson – Milo "He is such a sweet boy. He has learned so quickly."
---
Jojo, a Sam/Jeltsie daugter, owned by Terissa.
---
Sweatpea, a 2018 Sam/Jeltse pup, owned by Chloe.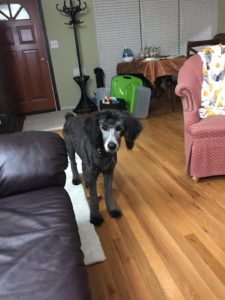 ---
Charlie-our first JeltsieXSam puppy to go to his new home.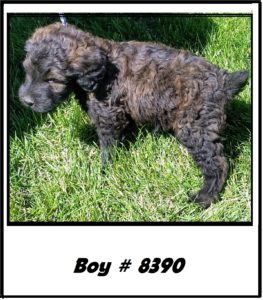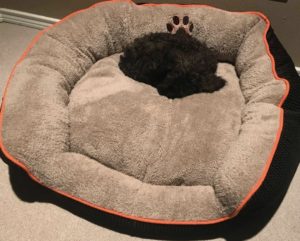 ---
Kasandra (Sandy) Von Arrowsmith
(Jerry Lee X Cheyenne)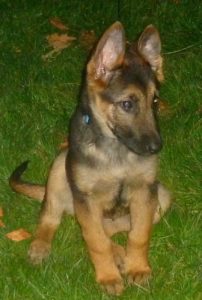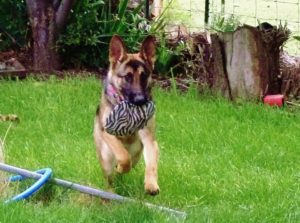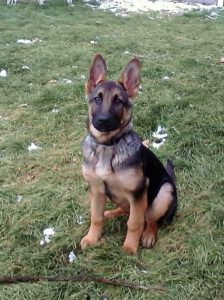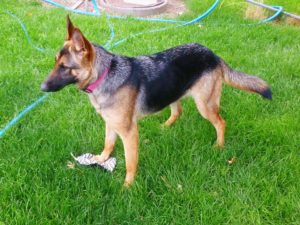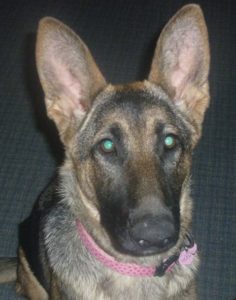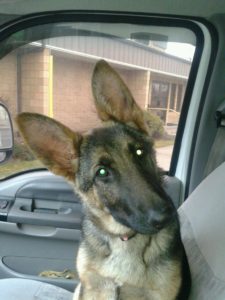 ---
Ryker

  (Boomer x Cheyenne)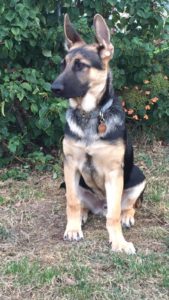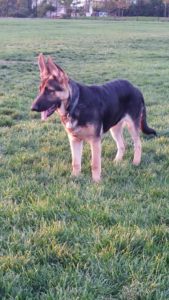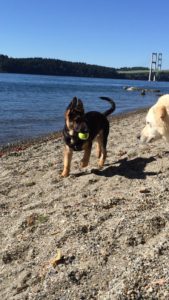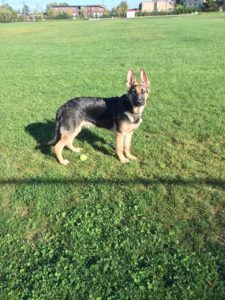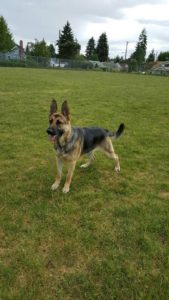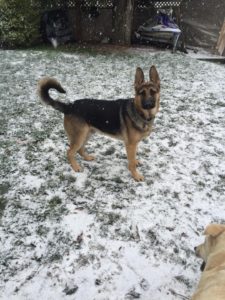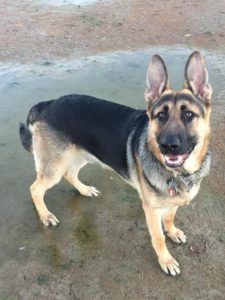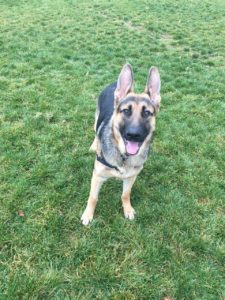 ---
---
Hank (Jerry Lee & Jackie)

 

---
---