We have a waiting list for our Miniature Pinscher puppies, but are accepting applications now. If you are interested in a puppy, please contact us about getting on our list. Puppies are picked in order completed forms/Deposits are received. (pictures below are of puppies previously sold)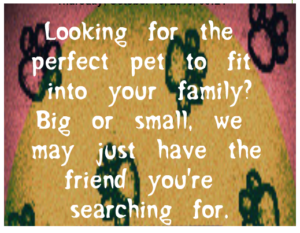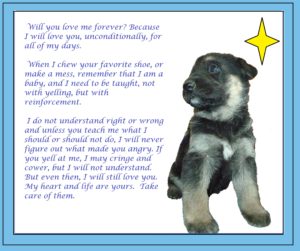 We are located in the scenic Yakima Valley, in Washington state, well know for its' many orchards, vineyards and wineries. This puts us almost equal distance (3.5 hrs) between Portland Oregon, Seattle WA, and Spokane WA.
We have owned and raised German shepherds for over 25 years, and Miniature Pinschers for the last 10 years. Of all breeds, I love my German Shepherds more than anything. The majestic look, love and loyalty of the GSD is hard to surpass. When you form a bond with one, you will know exactly what that feeling is all about.
In 2019 we took over a Miniature Pinscher kennel. We acquired 6 young breeding stock females and 2 studs. Our goal is to carry on the hard work that had been put into continuing the improvement on the structure and health that was being working toward, as well as the temperment. We are seeing healthy, happy, well rounded puppies.
In 2018 we introduced a crossbreed to our program. Because they are a cross they can not be AKC Registered. The Flandoodle is an awesome dog, first and foremost because they are non-shedding and hypoallergenic making them highly desirable for the home with allergies. Also, they seem to bring the best of both breeds to the table. The Bouvier tends to drop the hyper active silliness of the poodle down several notches, while the poodle input lowers the intense drive and herding instinct of the Bouvier. What you get is a mellow family member that is very interested in being with his/her people, equally content to lay around and be a couch buddy, or ready to go out for that hike/run/car ride.
Our dogs are part of our family and are very loved. We do not always have puppies available, but are willing to put you on a waiting list for future litters. A small deposit will hold your place for a puppy. Our puppies are raised with our kids, other dogs, and cats. We also have horses, chickens, as well as my boys' 4H rabbits, so they are exposed to a variety of different animals.
---
None of our dogs are aggressive, but they do tend to be protective, which is a good trait in any furred family member.
Cheyenne, now retired from breeding, is very protective of me. I once had a van pull up and a man got out and started to walk to the house. She immediately placed herself between me and the stranger and stood her ground, refusing to drop back. The man said he was selling knives and wanted to know if he could come inside to demonstrate them. She growled at him, and I immediately told him no. It is safe to say, if my dog does not like you, I can almost certainly guarantee that there is a reason.
Shortly after this, I heard of several robberies in the area where people pretending to be salesmen were involved. I love my dogs very much and although I would like to think I would have enough sense to not let someone like that in when home alone, I am sure that he would have been more persistent if I had not had her by my side.