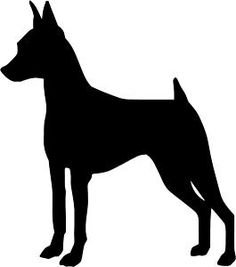 The Miniature Pinscher, often called the "King of Toys" is a proud, fearless giant in a little body. They are a fun loving and loyal breed. This breed was originally bred in Germany to hunt vermin, primarily rats, in homes and stables. Contrary to general belief, the Min Pin was not created by breeding down the Doberman Pinscher. The Min Pin breed is actually a much older breed.
Min Pins are sturdy, compact dogs standing no more than 12.5 inches at the shoulder. The smooth, shiny coat comes in Red, Red stag, Chocolate-and-Rust, Chocolate stag or the most commonly seen Black-and-rust. The dark, slightly oval eyes and high-set ears help bring out a self-possessed, "big dog" personality. A distinguishing characteristic is the Min Pin's high-stepping "hackney" gait, reminiscent of a hackney horse at the trot.
Our Gents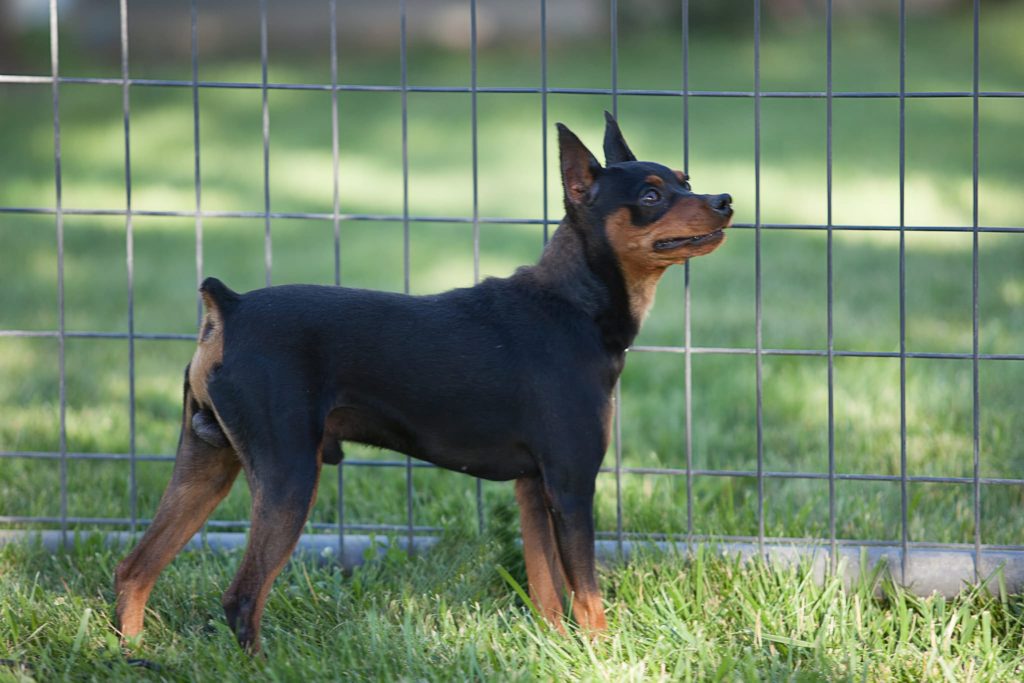 Vladimir is a feisty little man, with lots of flash and high stepping action.
He looks formidable, but he is a sweety, and comes running to jump into my arms.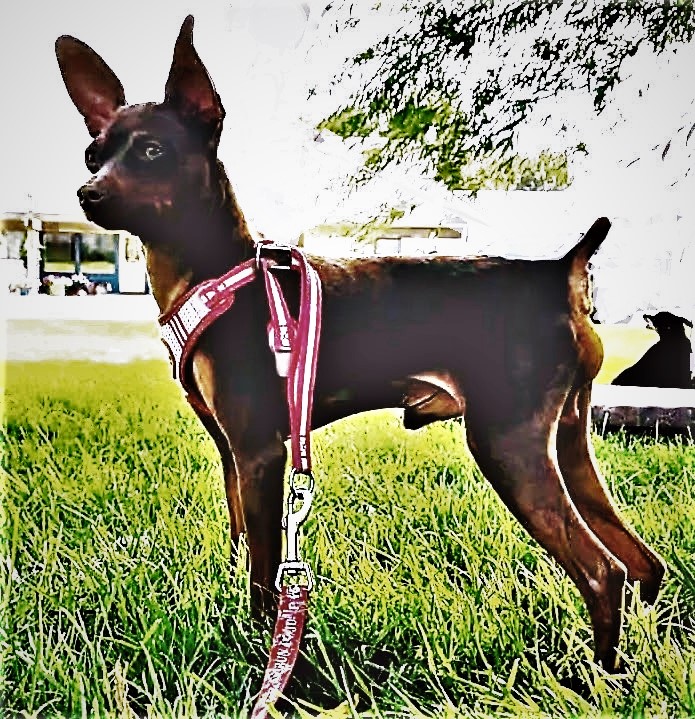 Rudy is a gorgeous little chocolate and rust male. He weighed 6.5 lbs at his last vet visit. He is a lot of dog in a small package.
He is very loveable and friendly, outgoing and always happy.
Ruger
Ruger is a sweet and feisty boy. He is out of our little Rudy and a red stag female from an outside breeding. He was the only chocolate stag male in the litter, and I loved his personality, even as a tiny boy.
---
Our Ladies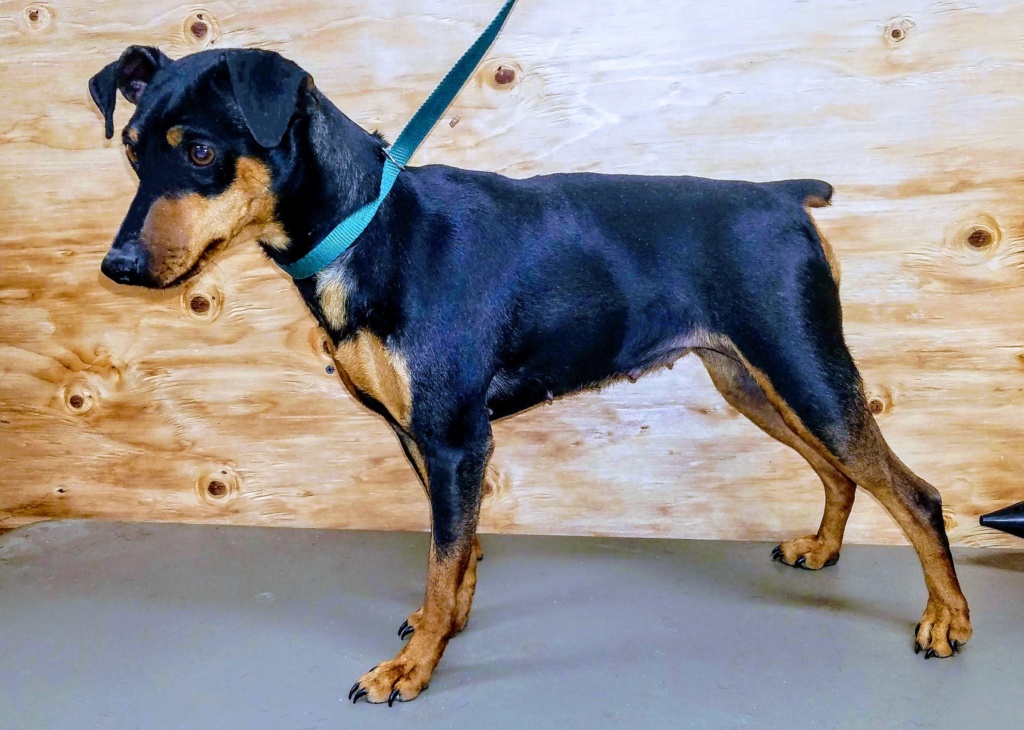 Libby is a daughter of Trevor and Brianna and also a granddaughter of GCH Envi Mi The Quarterback. She is a larger girl, standing at 13″ and 14 lbs.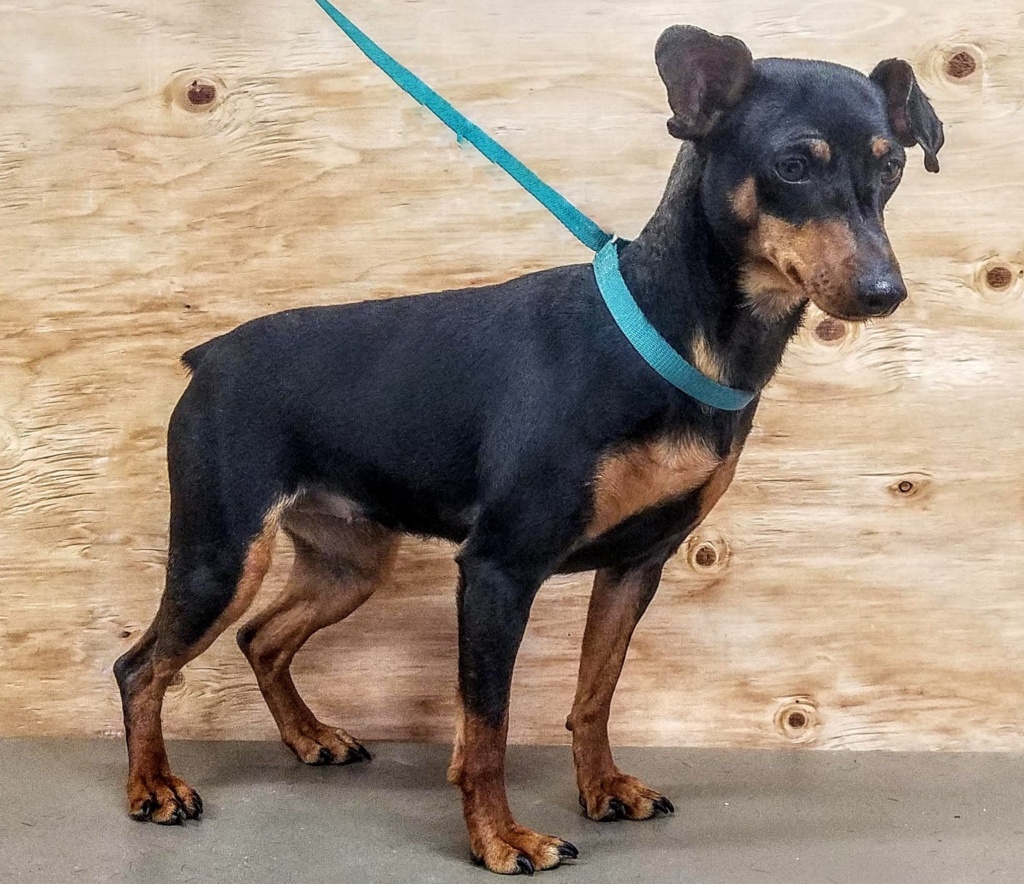 Darby
is a daughter of Trevor and Princess Maxi Mocha and a granddaughter of GCH Envi Mi The Quarterback "Finn", who was #16 min pin in the country in 2014 and #1 in the country in 2015. Darby is 12.5″ and 12 lbs.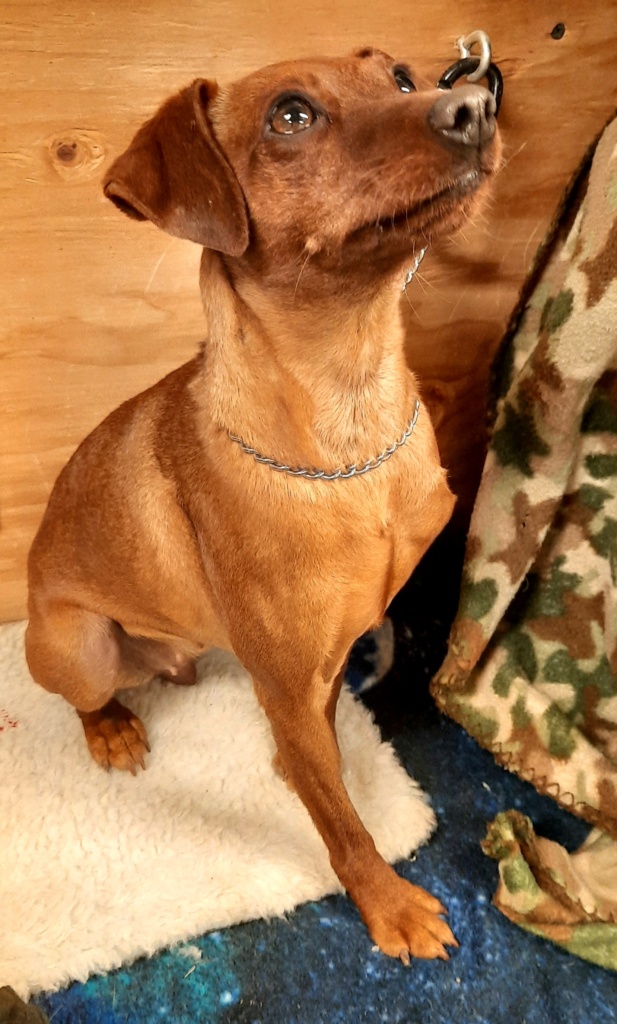 Maggie.
Our sweet little Maggie is a super cuddler. She is out of Vladimir and Darby. At 15 months she weighs 6.5 lbs. We bred her to Rudy in March 2022. She gave us reds and chocolates.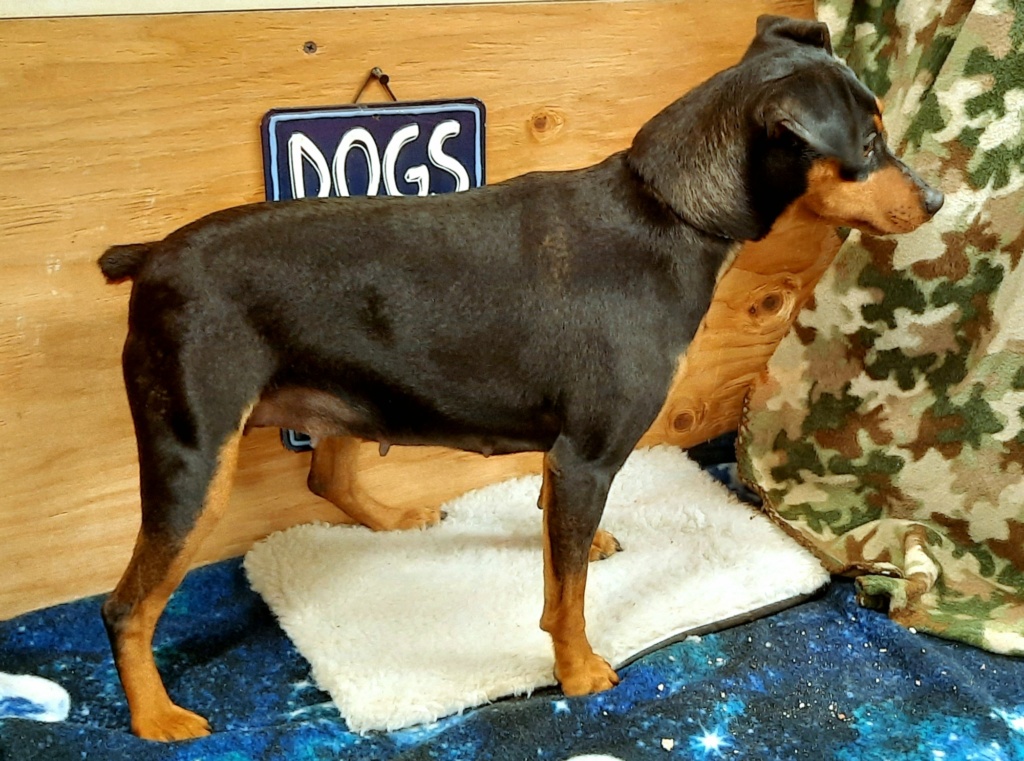 Dixie
Dixie is 2 years old. She was our pick of the litter from Vladimir and Libby. She is 11 lbs. We will be breeding her in August, 2022.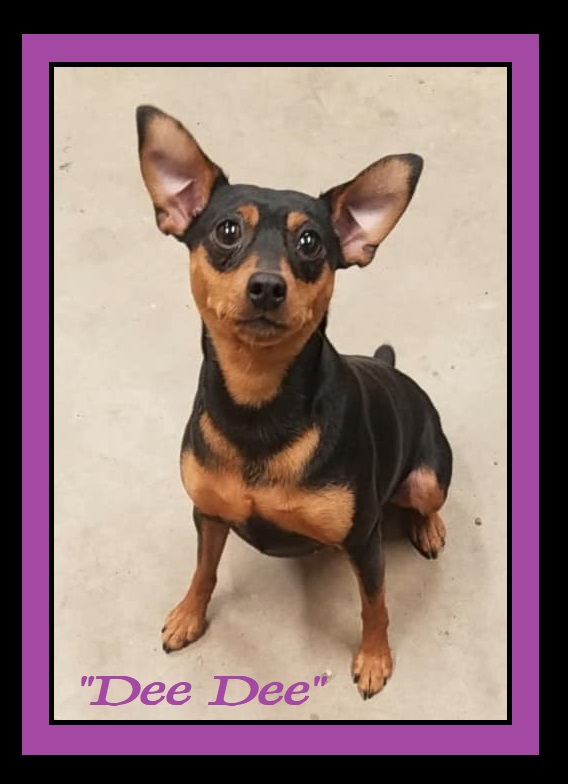 Dee Dee comes to us from Sapphire Ridge Miniature Pinschers in Montana fall of 2019.
She stands at 12 inches and weighs 10 lbs. She is black and rust but does carry the chocolate gene. Her nature is very sweet and playful. She is all wiggles and smiles. She was bred to Ruger in June 2022.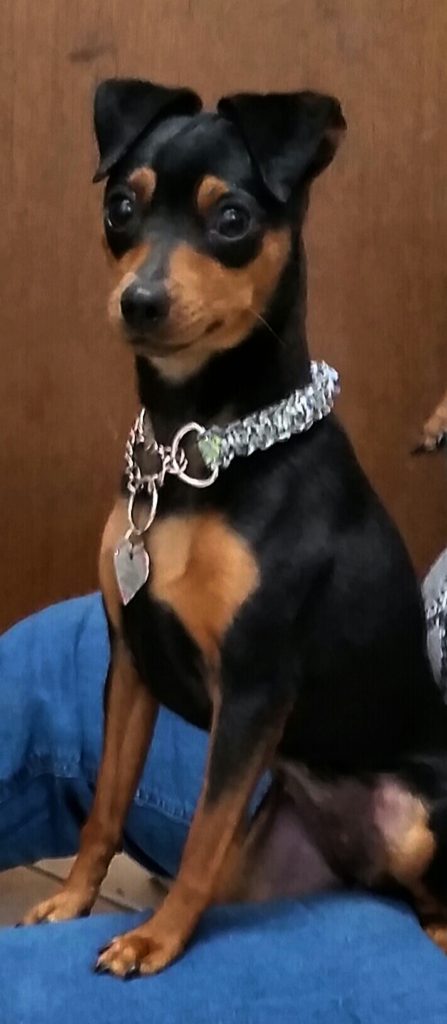 Cookie is 7/8 min pin, and her puppies will have just a trace of Toy Fox Terrier (1/16th). Standing at 10″, and weighing 8 lbs, she is an awesome little girl. She is extremely friendly and playful. Although not purebred, or registered, I have worked to compile a pedigree as complete as possible.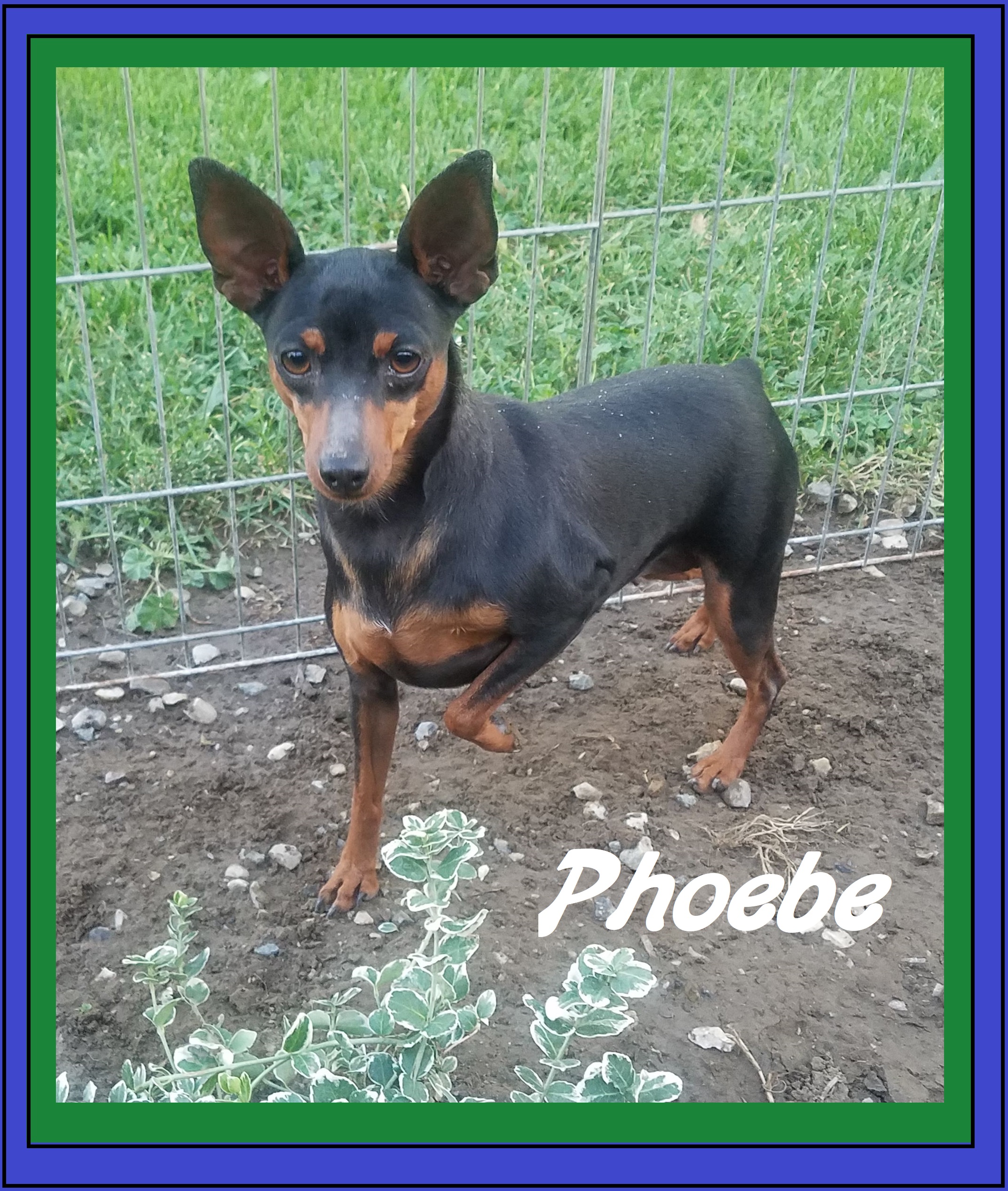 Phoebe.
Phoebe is a very petite girl. She weighs 7 lbs. and stands 11″. She has very refined structure and is very dainty. She is a total sweetheart and has a wonderful personality.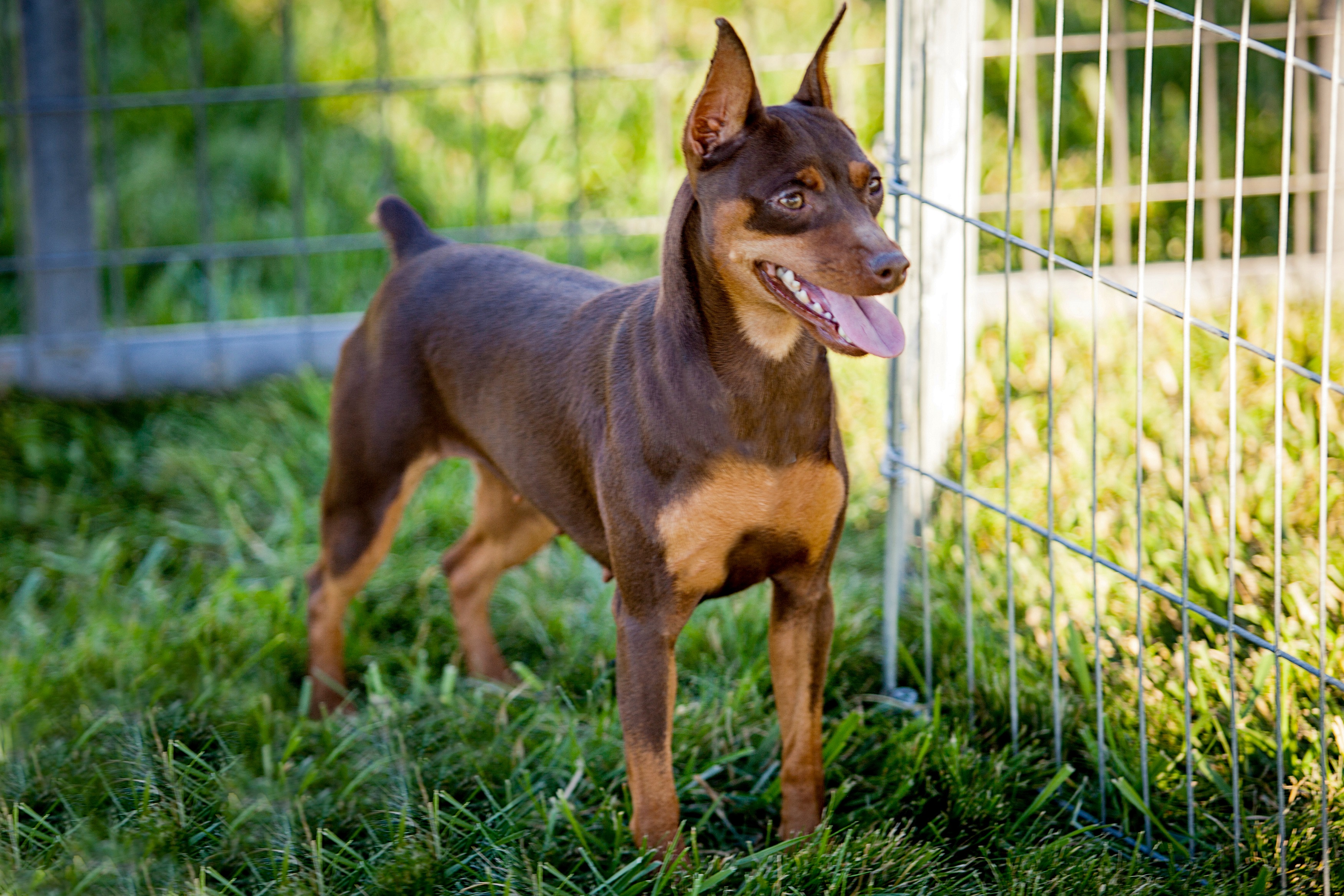 Brandy is a gorgeous Chocolate and Rust girl who is slightly oversize at 13″ and 12.5 lbs. She has produced some very nice puppies.
---